¡¡

[system requirements]

1. Intel® Pentium® II or AMD Athlon processor (1GHz,256MB).

2¡¢Microsoft® Windows® Win98, WinMe, WinNT, Win2K, Win2003, WinXP, Vista.

[Fast installation for IR Remote Control Code Analyzer 2011 - Professional & YG-920 V10.0]

1. Copy the directory "IRReader2011" to your harddisk, remove all attributes of all files, or run setup.exe.

2. If using RS-232, please plug in DC9V,connect RS-232 port to COM1 or COM2, goto step 4.

3. If using USB port, connect USB port to PC's usb port, PC will auto install driver for receiver.

4. Run "IRReader.EXE", refer to step 1 to step 5 below.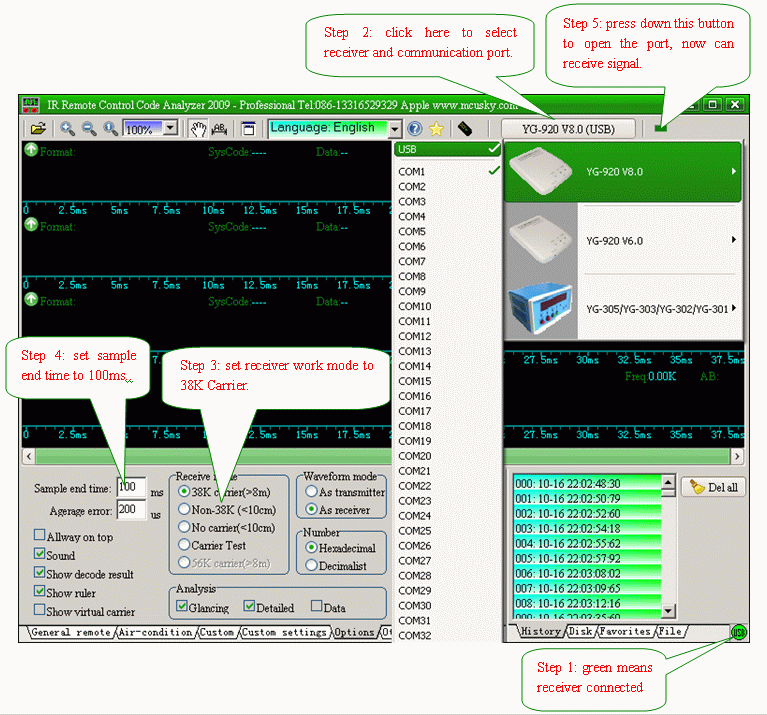 Next:
Features of software
¡¡